Pet N Play Luxury Resort Is Paradise for Dogs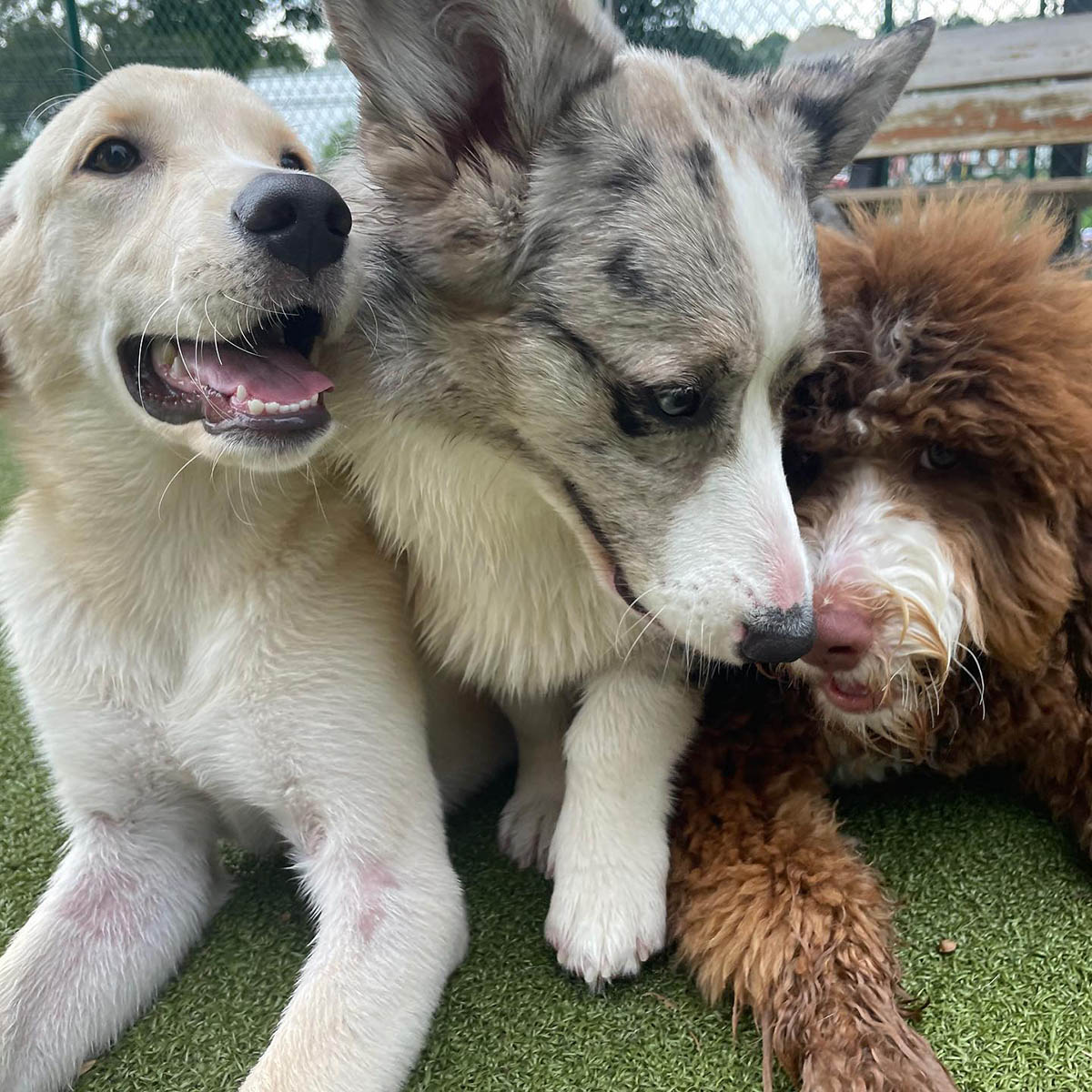 Looking for a place to drop off your dog while you're at work or away for vacation? Pet N Play Luxury Resort in Newburgh is the place picky dog parents choose when they want their canine companion to have the time of their life while making plenty of new, furry friends in a safe, fun environment.
As a doggie daycare and kennel facility, Pet N Play Luxury Resort was founded by Middlehope Veterinary Hospital's Dr. Richard Solomons, DVM. Pet N Play Luxury Resort is adjacent to and partners with Middlehope Veterinary Hospital to offer a full-service combination facility where dogs can have a great time in daycare or boarding and benefit from the medical expertise or services they may need during their stay. The Pet N Play Luxury Resort staff is also certified in dog body language and communication and all dogs must pass a social assessment before they are allowed to play with other dogs.
What to Expect from a Stay at Pet N Play Luxury Resort
Pet N Play Luxury Resort, recently featured in Westchester Magazine as a lavish vacation spot for dogs, offers various services. These mainly include doggie daycare, a dog salon and spa, and overnight accommodations. Pet parents can also opt for a sumptuous grooming session with plenty of spa treatment add-ons to choose from so they can go home looking, feeling, and smelling spectacular.
No matter the package you select for your dog, they will receive:
Access to 5 regularly sanitized play yards complete with canine grass
Two play sessions
Four potty breaks
Moonlight strolls (overnight guests)
Extra hugs and kisses from the staff, including an overnight attendant
How to Book a Reservation for Your Dog
As a pet parent, you have plenty of options for where to leave your dog when they can't be under the same roof as you, and it's only natural to be extra careful in determining which facility is best for your best friend. That's why Pet N Play Luxury Resort offers one-day trials where dog owners can drop off their pets and get to know the other dogs and the facility's staff before they come back for an overnight stay. Dogs must be spayed or neutered, fully vaccinated, and have a good temperament to attend Pet N Play Luxury Resort.
Interested in scheduling a reservation for your dog to stay at Pet N Play Luxury Resort? Simply call (845) 244-5451
for further information.